3 tags
Fred's Shed in Stuff magazine!
Fred's Shed gets a mention in this month's Stuff magazine. Which, by the way, has been redesigned and looks lovely. Check it out here!
3 tags
Build Fred's Shed
I'm making a film! And I need your help. It's called Fred's Shed, and it's about an old man, his wife, a shed and the mysterious contraption therein. I've scrimped and saved and raised some of the budget myself, but film-making is an expensive business, so I'm asking you to check out our Indiegogo page and – if you like what you see there – dip into your...
2 tags
Interview with Joe Letteri for The Hobbit: An... →
So, I got to interview Joe Letteri, senior VFX supervisor for The Hobbit: An Unexpected Journey recently. Since he's also worked on (deep breath) Man of Steel, Tintin, Avatar, King Kong, The Lord of the Rings and Jurassic Park, it's fair to say that I was geeking out a bit. Read the interview here!
2 tags
1 tag
2 tags
Ride 'em, cowboy! →
I had a great time compiling, co-writing and editing this Stuff.tv movie list of the 25 best Western movies ever – an opportunity to make use of all that work I did on the UCD MA in Film Studies course. Naturally, it's going up to mark the UK release of Quentin Tarantino's Django Unchained, due out this week – which its director insists is actually a "Southern" rather...
2 tags
Alternative Christmas movies →
Now that it's December and we're officially allowed to talk about Christmas, here's one from the vaults – the 25 best alternative Christmas movies, according to Stuff.tv (and compiled by me). That means, of course, that it features my personal favourite Christmas movie, Kiss Kiss, Bang Bang – which, as per my own Yuletide tradition, I shall be popping into the Blu-ray player...
1 tag
3 tags
Plumbing Stanley Kubrick →
In which sci-fi author Ian Watson discusses his time working with Stanley Kubrick on the film A.I. Artificial Intelligence. Kubrick died before he got the chance to direct the film; Steven Spielberg brought his own version to the screen some years later. Among the many gems to be found in Watson's memoir is this: I had written a novel entitled Inquisitor set in the wacky far-future world...
1 tag
Baby Steps reviews!
My horror short Baby Steps played at the Drunken Zombie Film Festival recently – and two podcasts have reviewed the film. First up, the Drunken Zombie guys themselves – Baby Steps is reviewed at 26:50 in the podcast. Second up to bat is the Slasher Studios Podcast – Baby Steps is reviewed at 15:43.
2 tags
3 tags
25 best James Bond villains
This week's Stuff.tv movie feature is all about James Bond's villains, since we're all getting excited for the release of Skyfall. I drew up the list and wrote about half of it – I'm chuffed that I managed to slip in some obscure villains from the series, like The Living Daylights' Necros, and some mentions of the unofficial non-EON Productions films. 25 best James...
2 tags
Baby Steps in Killer Film Festival 2012
Baby Steps continues its relentless march around the globe like… well, like an unstoppable zombie. It's playing in the Killer Film Fest 2012 at the Somerville Theatre in Somerville, Massachusetts on November 2nd at 4pm, as part of Block 4. View Larger Map
2 tags
Premium Bond – 007's car insurance bill
Here's a fun feature on Stuff.tv today (penned by Ben Griffin) – how much would James Bond have to pay for his car insurance? The answer, unsurprisingly, is "a lot." According to Churchill, he would have "zero no claims discount due to many Aston Martin write-offs." The cost of James Bond's car insurance? £50,000
2 tags
Baby Steps at Drunken Zombie Film Festival
My zombie short Baby Steps is playing in the Drunken Zombie Film Festival. Catch it at the Landmark Cinemas in Peoria, Illinois on Friday November 2nd – the screening block starts at 7pm.
2 tags
2 tags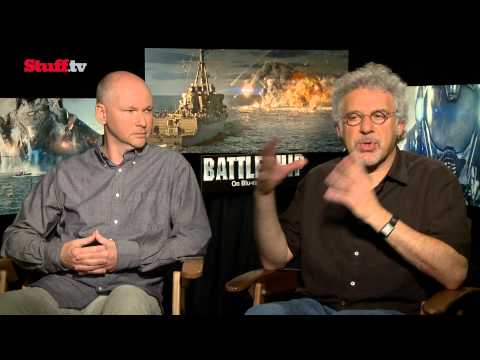 2 tags
UPDATE! Baby Steps in HorrorQuest 2012
Just got word that my zombie short, Baby Steps, has been picked up for the HorrorQuest Film Festival 2012 in Atlanta, Georgia. UPDATE! It's screening at the Cinefest Film Theatre on October 20th in the Shorts Selections: Part 1 block, from 12:30pm - 4:30pm. Address is below… Cinefest Film Theatre 66 Courtland Street SE Suite 240, Atlanta, GA 30303
1 tag
Rocketeer Returns! →
I wouldn't ordinarily post movie news on here, but I am literally bouncing up and down with excitement – Disney's planning to do a new Rocketeer film! The original is one of my favourite movies – here's a piece I wrote on it for Stuff.tv. Now, while Disney's undoubtedly thinking of doing a reboot, I'd love to see the House of Mouse round up director Joe Johnston –...
2 tags
Baby Steps in Macabro Film Festival
As I mentioned a couple of weeks back, my zombie short film Baby Steps has been picked up for the Macabro Film Festival in Mexico City. Now, while it's unlikely that many of this blog's readers are based in Mexico City, I'd be remiss if I didn't pop the screening times up. So here they are! It's appearing in the "Psychopaths, Cannibals and Zombies"...
2 tags
25 best movie stunts →
Another recent Stuff.tv feature compiled by myself – the 25 best movie stunts. My contributions to this one were: Mission: Impossible – Ghost Protocol (2011) Steamboat Bill Jr (1928) Raiders of the Lost Ark (1981) The Dark Knight Rises (2012) The Man With The Golden Gun (1974) Yes, I know that's a pic from Harold Lloyd's Safety Last (1923). I just like it.
2 tags
¡Viva Mexico!
My horror short Baby Steps is going to Mexico! It will be playing in the Macabro 2012 Film Festival in Mexico City – the festival runs from the 16th to the 26th August. More details on screening dates and times when I have them!
2 tags
Epic win!
Stuff.tv's latest big movie feature is the 50 best epic movies ever – a list so big, we had to split it over two weeks. I'm not going to list the bits I contributed – there are too many of them this time around – but I'm particularly chuffed that I managed to slip The Vikings in there, since it's one of my mum's favourites. And it has Kirk Douglas scaling a castle...
2 tags
Vroom! 25 best racing movies →
This week's Stuff.tv movie list, which I drew up and contributed to, is all about racing movies – well, it is Le Mans this weekend, after all. Sadly I didn't get to write about the 1971 Le Mans film for the feature, but that pic of Steve McQueen is too cool to not use. So, this week's movie-related verbiage includes… Cars (2006) Speed Racer (2008) Speedway (1929) ...
2 tags
15 best prequel movies →
Tying in with the release of Prometheus, Ridley Scott's not-quite-a-prequel to Alien, this week's Stuff.tv feature trawls through the much-maligned prequel genre in a bid to find the best examples. I wrote the whole thing this week, so you know who to blame. Prequels are rather tricky to get right – the fact that the audience knows how the story will pan out can kill the dramatic...
2 tags
Baby Steps in the East End Film Festival 2012
I'm pleased to announce that my zombie short film, Baby Steps, will be appearing in the East End Film Festival 2012 as part of the Paranormal Activities strand. It's showing at the Rio Cinema on July 7th (map below), with the programme kicking off at 23:30. Tickets are priced £8.50 and can be bought here. View Larger Map
2 tags
Best director's cuts →
This week's big Stuff.tv list is all about cinematic director's cuts. I'm quite chuffed with this one, having come up with the list, whittled down the entries and written up several of my favourite films. My contributions to this week's list were… Orson Welles' classic noir Touch of Evil (yes, not technically a director's cut as it was completed...
4 tags
Rocketeer →
I love Rocketeer, it's pretty much the perfect post-Indiana Jones adventure movie. And it's a terrible shame we never got a sequel – though we did at least get another retro comic-book adventure movie from director Joe Johnston in the form of Captain America: The First Avenger. Here's a piece I wrote about Rocketeer for Stuff.tv a while back.
2 tags
And another thing... →
Further to my thoughts on remakes – you often get people complaining about remakes like they're a new thing, a modern blight on the cinema. But here's the thing: one of the first ever narrative films was Edwin S Porter's The Great Train Robbery (1903). In 1904, as the link above makes clear, Siegmund Lubin released a knock-off remake – making him essentially The Asylum of the...
2 tags
25 best movie remakes →
This week's big Stuff.tv movie list feature, to which I contributed, is a run-through of the 25 best remakes ever. Remakes get a bit of a bad rap among film fans – it's unimaginative, they say, or it's an attempt to trade on name recognition. Fair enough, I think. Hollywood's a business, and if name recognition will get a few more bums on seats, then it's all to...
3 tags
A Stitch in Time on ShortsTV!
A bit of news – my short film A Stitch In Time has been picked up for distribution by Shorts International, and is now available to view on ShortsTV as part of the Shorts Midnight strand. So A Stitch In Time is doing the rounds of American TV, where it will hopefully entertain someone in the wee hours with its excursion into the realms of quantum physics and haberdashery.
4 tags
Batman Returns
Well, it's been a while – but OD on Films is back up and running. I'm currently writing for Stuff.tv, writing about gadgets and gizmos – and, periodically, films. Among the film-related pieces I've written recently is a look at Tim Burton's Batman Returns (1992), in which Michael Keaton's Batman tangles with Danny DeVito's Penguin and Michelle Pfeiffer's...
2 tags
Baby Steps - Virgin Media Shorts
I've popped one of my short films, Baby Steps, into the Virgin Media Shorts competition. It has a zombie in it. Baby Steps - Virgin Media Shorts
1 tag
3D's light problem
The Wrap has an interesting article on one of the key problems with 3D film-making. I'm off to see Sony's presentation on 3D next week; I wonder if they'll convince me of its merits…
3 tags
East End Film Festival - full programme
The East End Film Festival has uploaded its full programme on the web - check it out here:
3 tags
East End Film Festival screening details
Just a quick update with the details of A Stitch In Time's appearance in the East End Film Festival; it's screening on Saturday 24th April at 2pm at the Cineworld West India Quay, as part of the 'New UK Talent 1: Comedy Light & Dark' strand. Tickets can be booked here.
3 tags
LIFF Screening Details
The London Independent Film Festival has just sent over the details for its screening of A Stitch In Time. It'll be playing as part of the Best of Horror and Sci-Fi selection, April 17 at 10:30pm at Shortwave. It's a free screening; further details can be found here.
1 tag
2 tags
Festivals
It's been a while, but I finally have Things to Report. A Stitch In Time recently screened as part of the SFF-Rated Sci-Fi Film Festival in Athens: From Blogger PicturesFor those closer to home, Stitch is screening as part of the East End Film Festival on April 24th and in the London Independent Film Festival (April 15th-27th): Exciting times!
3 tags
3D and the Long Cut
An interesting follow-up to the Avatar post below - I just came across this post on AMC by John Scalzi, which notes that: The economics and practicality of 3D aside, I do see one potential artistic benefit of the increased use of 3D, and that is the return of the "long cut." In Avatar, one of the things James Cameron does is keep his images on screen for long periods of time, cutting...
2 tags
Relative Dimensions
Finally got around to seeing Avatar at the IMAX yesterday - it's a visual feast and I'd say it's worth seeing in 3D. In technical terms, it still suffered from the same problem I saw during the Avatar Day preview - motion flicker during rapid action sequences - but Cameron's certainly succeeded in using 3D to immerse you in the picture, rather than Poking Things Out of the...
3 tags
Editorialising
Well, we have a new editor for Baby Steps - meeting up with my producer to discuss the new cut and then handing the raw footage over to the editor. It's weird doing this; I've always sat in throughout all the editing sessions for my other films, but it'll be interesting to see what a fresh pair of eyes brings to the material. Meanwhile, work progresses apace on entering A Stitch...